On January 11, Weichai Marine and gen-set power branch of 2016 business conference was held. The meeting summarized and reviewed the achievements of 2015, and established the overall ideas and key strategies in 2016. According to the plan, Weichai ship power's business target in 2016 is to achieve 20-30% growth.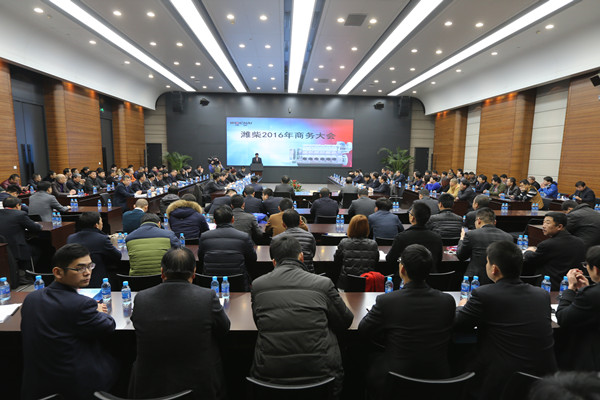 In 2016, Weichai will continue to improve its product layout to meet the different needs of customers, constantly increase R&D investment, do a good job in various products, and strive to build a more complete product layout with a wider range of fields to meet customers. Continuously improve product quality and build core competitive advantages; We will continue to increase services and improve market security.
  Product is the cornerstone of enterprise development. At the meeting, Weichai mainly recommended many marine and gen products. After years of careful layout, Weichai has completed the development and upgrading of Marine gas engine, WHM160/170 engine and other series of products, and has a full range of marine and gen products that meet emission standards. Among them, WHM6160 is the most eye-catching product.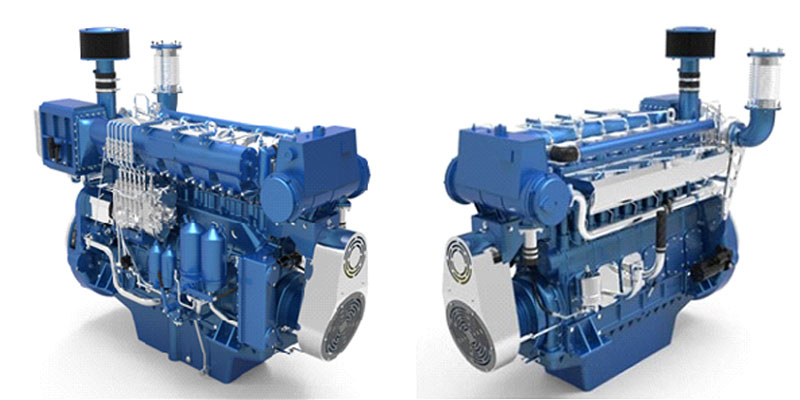 60 years of legend -- the new generation of 6160
  Based on the future market demand and product upgrade trend, Weichai independently developed and launched WHM6160 products in 2015, which not only maintained the advantages of the original products, but also possessed more excellent performance indicators. Weichai WHM6160 series diesel engine is a new-generation of medium-speed engine product with high reliability, economy and parts versatility, which integrates 60 years of research and development experience of Weichai diesel engine, absorbs mature technology of advanced products domestic and abroad, and is independently researched and developed.
  After the structural optimization of the crankcase, crankshaft, connecting rod, piston and other parts, the reliability of the whole machine is greatly improved, and the overhaul time can reach 20000h. The fuel consumption is greatly reduced, reaching the level of electronic control machine, and the oil consumption of the machine is reduced by more than 50%. More than 90% parts and components of the whole machine are common to 170 products with low maintenance cost.
  The first ship trial of WHM6160 product was successfully carried out on June 19, 2015. Currently, it has been running without barriers for half a year, and dozens of WHM6160 products have been put on the market. In Dandong port, Liaoning province, WHM6160 had been running for nearly 2000h. Compared with the engine originally used by users, WHM6160 can save 100L of fuel per day and reduce the fuel consumption by more than 50%.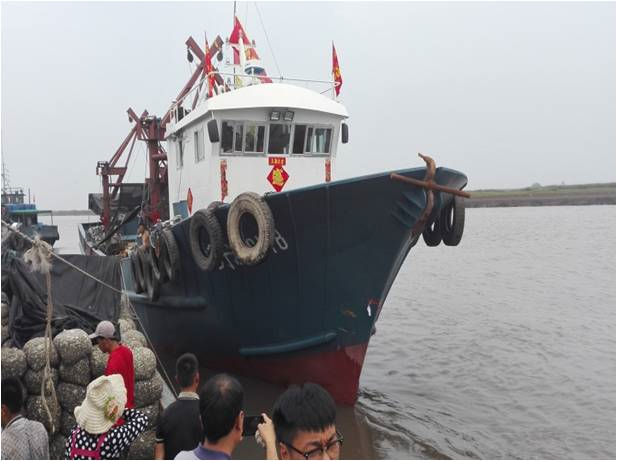 Trial Return from Dandong port,Liaoning province
  In 2015, Weichai WHM6160 series diesel engines were recognized by the market, but this is obviously not the ultimate goal of Weichai, and the layout of the product line is the intention. In 2016, Weichai will do a good job of updating and upgrading of traditional products, speed up developing new products, new product development progress of fuel platform, cement products and technology advantages; improve product added value and core competitiveness. The development for market of high-end generators such as military, communication, improve the Weichai power generation units brand image and market competitiveness; Relying on Weichai's strong research and development strength and integration capability, we will break through key technological bottlenecks, master core technologies and accelerate the research on emission upgrading of products, laying a solid foundation for effectively responding to the requirements of emission regulation upgrading.